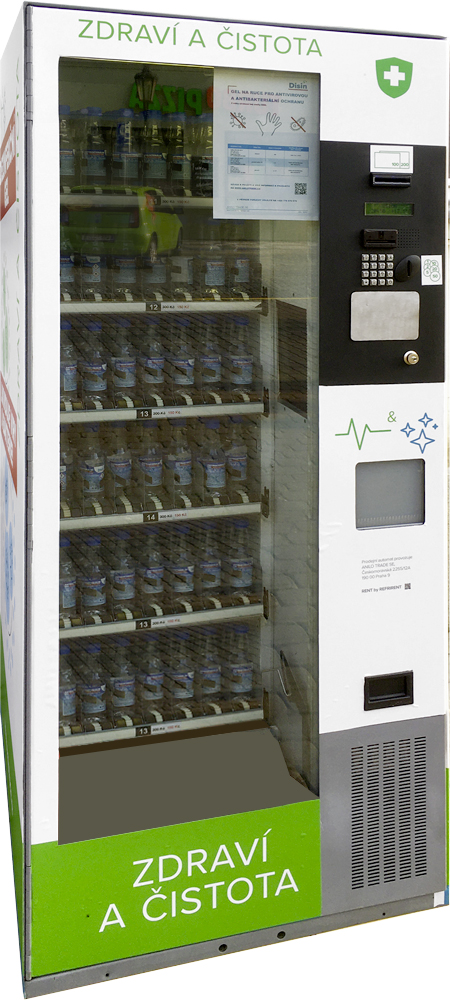 DISINFECTION
available 24/7 for all
ANYWHERE
We have prepared the concept of vending machines for disinfection. Immediately after their launch, they aroused interest, especially among municipalities and public administration. We place vending machines free of charge and arrange complete service and operation.
MORE ABOUT DISINFECTION MACHINES
The machines are suitable for outdoor and indoor placement. They are primarily intended for the sale of disinfectants, but it is not a problem to supplement these goods with other hygienic products. 
They can be used to sell respirators, masks, disinfectant sprays or various medical devices.
How does supply work?
We provide the supply completely by ourselves together with the cooperating company at our expense. We can control the number of issued goods, so we always replenish vending machines in time.
What are the conditions for placement?
We want our machines to be under the camera system of the city or building where they will be located. Best in a place where there is a high movement of people.
What does it take for the machine to work?
Flat place or prepared pedestal measuring 1.2 x 1.0 m, where the wider side is the front. Then we just connect the machine to the 230V mains and we can work.